Graphic Novel Honors Miami Street Artist Who Died By Police Taser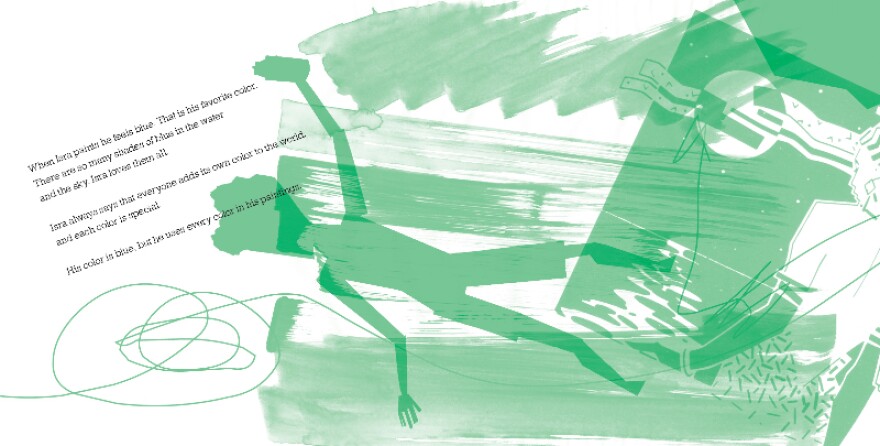 You've been warned.
This is not a common story. This is a story that begins at night.
Many children are afraid of the night because
they think that when it is all dark, monsters and ghosts appear.
But that is not true.
The night is the night and nothing else.
The night is just the other side of the day.
That's a pretty somber start to something that looks like a children's picture book. But the real-life story that "Isra & Lito" is based upon has haunted its author for over three years now.
"This story has stayed in my heart for a long time, ever since I first heard about it," says filmmaker Stan Jakubowicz.
His 2014 documentary "Tasered: The Israel Hernandez Story," chronicles the life and controversial death of Hernandez. The 18-year-old street artist – known as Reefa -- was fatally tasered in the summer of 2013 by Miami Beach police after he tagged a vacant storefront.
The death was subsequently ruled an accident and no charges were brought against the officers involved. But the case sparked an on-going national debate over whether tasers are too deadly to be considered a "non-lethal" alternative to firearms.
Jakobowicz says he longed to tell the story in a different way than an investigative documentary, opting for a form that went "to the heart."
The result is "Isra & Lito," conceived as the first of a series of books that take controversial real-life events and deconstruct them so children can understand them better. Jakubowicz teamed up with graphic artist Jefferson Quintana, newly arrived in the United States from Venezuela.
Quintana says he was taken aback when he first heard about Hernandez's death.
"I come from a very violent place. So I was a little shocked," says Quintana.
But violence is absent from "Isra & Lito." Instead of dwelling upon the nature of Hernandez's death, the book memorializes the teenager's passion for skateboarding and street art.
"I didn't need to see the death of this character to convey those messages," says Jakubowicz.
A book launch event for "Isra & Lito" will be held at Books and Books and Bikes and Lebo in Wynwood, on Sunday, August 28th at 5:00 pm.
2602 NW Fifth Ave.
Miami, FL 33175