Brazilian investors buy Miami real estate. Haitian earthquake survivors attend South Florida schools. It's clear what happens in Latin America and the Caribbean has a profound effect on South Florida.WLRN's coverage of the region is headed by Americas editor Tim Padgett, a 23-year veteran of TIME and Newsweek magazines.He joins a team of reporters and editors at the Miami Herald, El Nuevo Herald and NPR to cover a region whose cultural wealth, environmental complexity, vast agricultural output and massive oil reserves offer no shortage of important and fascinating stories to tell.
New Cuban Import Rules Are Historic – But No Cigar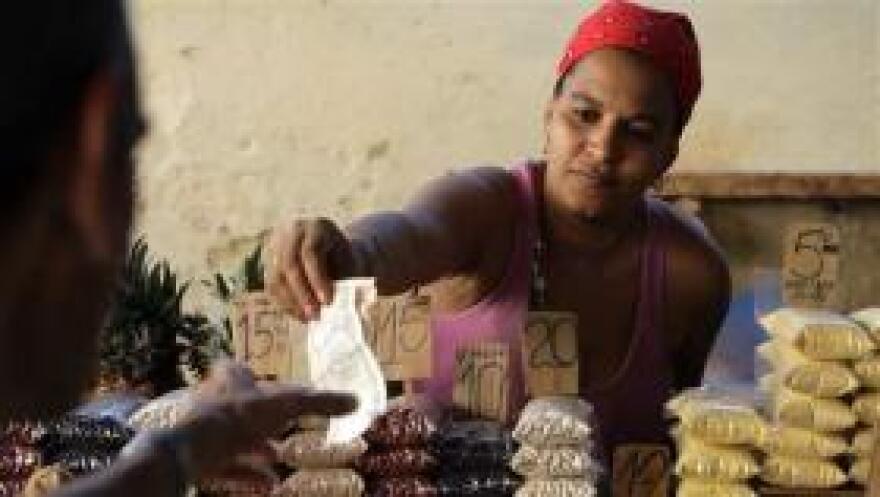 The United States hasn't imported a thing from communist Cuba in 53 years. Today the Obama Administration set out the rules for changing that.
But you won't see any of Cuba's famous cigars arriving at PortMiami just yet.
The new trade regulations, announced by the State Department, are President Obama's latest step toward normalizing relations with Cuba. They allow independent Cuban entrepreneurs to export goods and services to the U.S. – something that hasn't happened since Washington established a trade embargo against Cuba in 1962.
"It's historic," says Augusto Maxwell, who heads the Cuba practice at the Akerman law firm in Miami. "This opens a whole new scope of employment possibilities under U.S. law for Cubans. It's made a calculated bet on the Cuban entrepreneurs on the island."
But Cuba experts like Maxwell say they're also surprised by the long list of Cuban imports the Obama Administration still won't allow. Among them are food products and other popular Cuban goods – even those old vintage cars that still roam Havana's streets.
"The rules that have come out are narrower than I would have thought," says Maxwell. "That would seem to preclude a lot of the obvious things that might have been imported from Cuba, say rum or cigars."
A bill was also been introduced in the U.S. Senate this week to lift the embargo.