Florida Panhandle Courthouse Chooses Confederate Flag 'Compromise'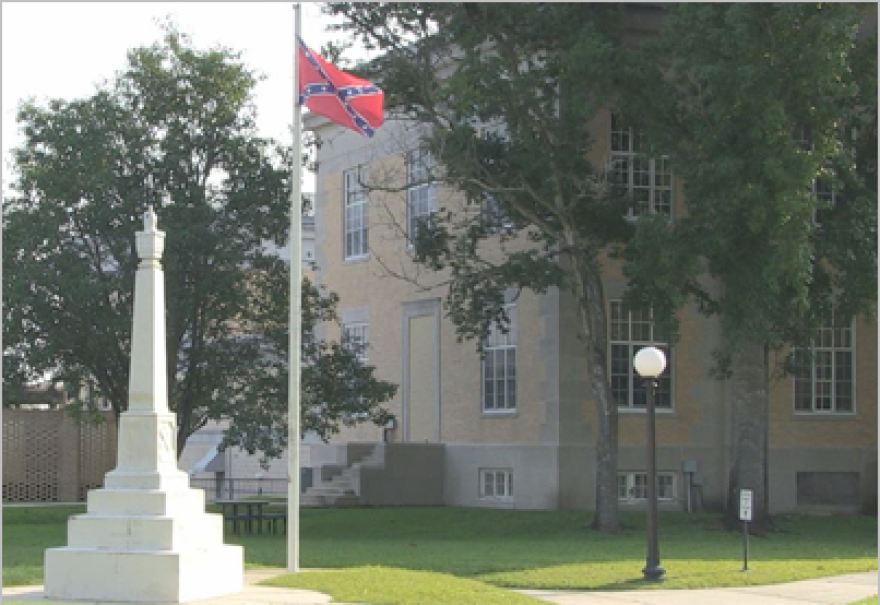 After flying on the grounds of the courthouse for more than 50 years, the Confederate battle flag will be coming down in one Florida Panhandle county soon.
After nearly three hours of emotional testimony and almost 50 public speakers, the Walton County Commission unanimously voted Tuesday afternoon to remove the rebel flag from a Confederate monument at the courthouse in DeFuniak Springs.
In an effort to compromise with those who wanted the flag to stay up and those asking for it to come down, it was decided to replace the battle flag with an earlier flag of the Confederacy.
The first flag of the Confederacy bears three stripes and 13 stars representing the states the seceded from the Union.
Walton Commission Vice-Chair Sara Comander made the motion.
"This is a difficult decision for all of us up here," she says. "I want to honor those who came before us, but I also want to be cognizant of those that the present flag seems to offend."
However, the compromise left some on both sides of the issue feeling upset.
Before and during the meeting, people spoke their opinions with deep passion.
Steve Uhlfelder, who has a home in Walton County, says no Confederate flag of any kind should be flying on public land.
"If any flag, whether it's this one or the one you're talking about putting up, offends anyone in this room, it shouldn't go up," Uhfelder says. "If one person gets up here and says it offends them, it shouldn't go up. This is not a good compromise."
The National Association for the Advancement of Colored People of Florida has threatened tourism boycotts of Walton County, which is divided between rural north Walton and the beaches and resorts of south Walton County, if all Confederate flags don't come down.
According to the board of commissioners, the battle flag will remain flying until the new one is ordered in the coming weeks.