The grief and mourning continue for the 17 students and staff killed on the afternoon of Feb. 14 during a mass shooting at Marjory Stoneman Douglas High School in Parkland. But something else is happening among the anguish of the interrupted lives of the victims and survivors. Out of the agony, activism has emerged and students from across South Florida are speaking out together asking for stricter gun controls. Here's a list of grief counseling resources available for the community.
Runcie Reverses Plan For Metal Detectors At Stoneman Douglas Ahead Of New School Year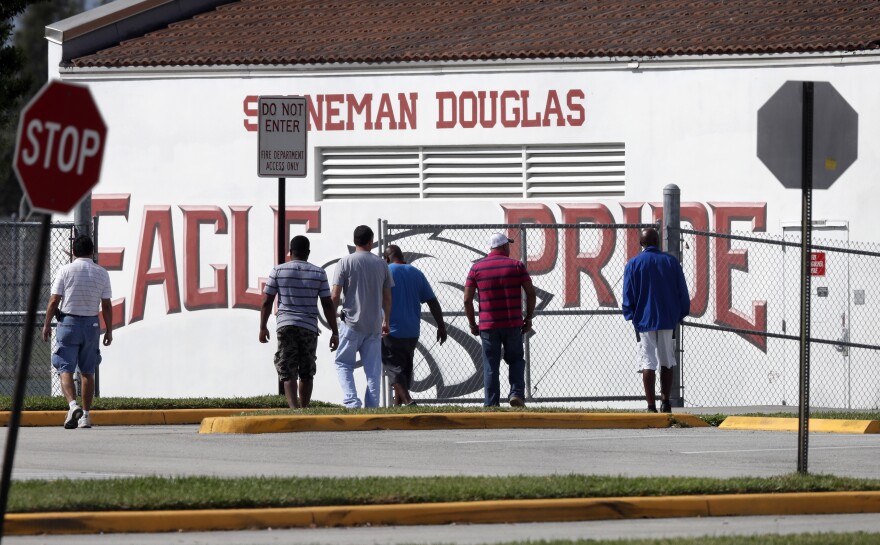 Two weeks after the principal of the Parkland school said otherwise, the superintendent of Broward County Public Schools has scrapped plans to introduce metal detectors at Marjory Stoneman Douglas High School by the start of classes on Aug. 15.
Superintendent Robert Runcie said on Friday that the school district will continue to pursue a pilot trial for the metal detectors but not until the district carefully considers possible issues with the speedy implementation of such a measure, including privacy concerns and how to screen more than 3,000 students every day in a timely manner.

"As we continue our due diligence to implement the program — consulting with vendors and experts and reviewing turnkey solutions — many issues have been raised that require the District to pause and have a more thoughtful discussion on policy and procedural aspects of this pilot," Runcie said in a letter to the school community.
The reversal angered some Parkland parents, like school safety advocate Andrew Pollack, whose daughter Meadow died during the Feb. 14 shooting that left 17 dead and 17 others hurt.
Read more at our news partner, the Miami Herald.