Does The City of Miami Need a Strong Mayor? This Commissioner Thinks So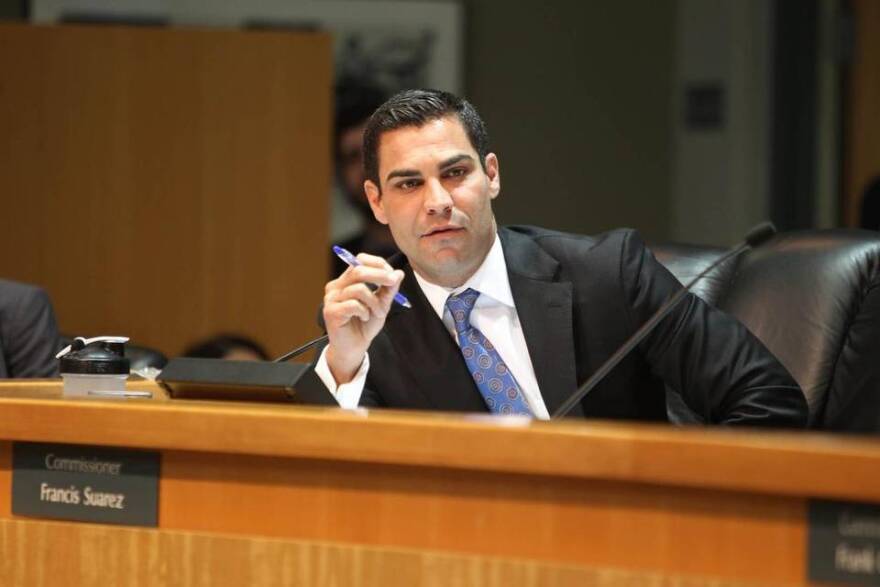 A Miami Charter Review Committee has been looking into the idea that the city of Miami should have a strong mayor. Currently it is an executive mayor position, which makes it a mostly figurehead post.
Commissioner Francis Suarez is leading the push to make the mayor of Miami more powerful and explains why the issue should be taken to the voters.
Strong mayor is a system of government where the mayor has the administrative authority. The mayor, as we know, is an elected official. He's accountable to the people that elected him and also he is recallable by those same people. So there's a tremendous amount of check and balances that come with trusting the mayor. Those powers right now in our current system of government are vested in a non-elected administrator [the city manager].
Why do you believe that having a strong mayor is what Miami needs now?
Well, I think you just have to look at the current system and how dysfunctional it has been since its inception. I say jokingly that we've had more city managers in the city of Miami than the Miami Dolphins have had quarterbacks since Dan Marino.
The average lifespan of a manager in our system is about 1.4 years, and that is not something that's conducive to creating a culture as a manager. Imagine that you replace the CEO of your company every year. It would be impossible to run Apple or any major company when you have a person at the top of the company who is constantly being changed.
I think the current system has proven to be dysfunctional and not a good system for the citizens of the city of Miami, and everything that I've seen in terms of public opinion polls on this issue show that it's a vastly popular initiative because of the accountability measures.
This is already happening on the county level. What have you seen over there that convinces you it will work for the city?
Well, it's happening not only at the county level but it's happening in other major cities around the United States. Seventy percent of major cities in the U.S. have a strong mayor form of government.
For example, in the [Miami-Dade] county, when you had a mayor [Carlos Alvarez] that did something that was contrary to the popular will, that mayor was recalled. And that's an accountability measure, whereas in the current system our city manager cannot be recalled. Our city manager does the same exact thing that the mayor did in the county in those years and the citizens have no remedy.
Just as recent as a couple of weeks ago there was a motion to fire our city manager [Daniel Alfonso] and our current mayor [Tomas Regalado] came up to the podium and said: If four of you vote to fire him, I am going to reinstate him. If five vote to fire him, which is all five commissioners, I'm still going to reinstate him. So we're at the verge of a constitutional crisis, which has happened before in our city, where the mayor and the commission are at odds over who should be the professional manager.
When is the commission going to take this up?
To schedule this was recommended by the charter review committee, which I chair. We have a workshop coming in the beginning of June and we should be calling a special meeting at the end of June or July so that this can be potentially on the November ballot if the commission so chooses.
You said a moment ago that you have the sense that the voters are on board with this idea. But how confident are you that the commission will also be on board with this?
You know, I advanced this idea in a similar way in 2012 and at that time I didn't get the sense that I had a majority of the commission's support. This is a reworked version. This has gone through a different process, which is a committee selected by commissioners of very high-end attorneys and two civic activists. They have scrutinized this proposal and have unanimously endorsed it.
It did receive one no vote in the second round, but it was unanimously endorsed yesterday.
So, you know, it's really up to the commission. I will be obviously forcefully advocating for a charter review and I hope that the commission will at least give the people the right to decide for themselves. The commission is simply giving the residents the choice of what their government is going to be, not what we think it should be.