The Battle Against Brain Drain in South Florida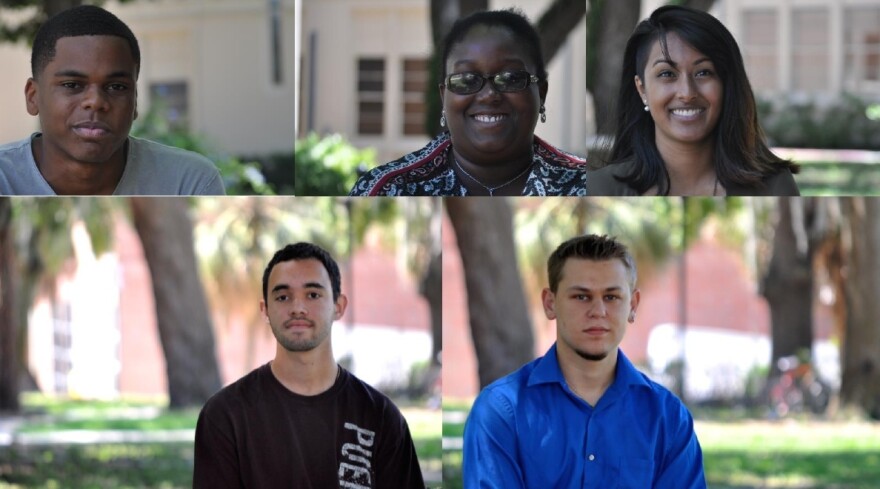 Over 20,000 students received their undergraduate, graduate and professional degrees this spring from South Florida colleges and universities. Not all of these new degrees will wind up being put to work in South Florida's job market. Some will go back to school. Some will leave and some will stay. Why?
"There are very talented individuals," says FIU Business Professor Jerry Haar, "who will remain in a location or leave based upon what the opportunities are in their vocational arena as well as their quality of life."
Do They Stay or Do They Go?
In the global competition for workers, how do young adults on the edge of entering their workforce think about their local and regional opportunities? WLRN spoke with several college students and new graduates from and in South Florida universities about their plans after college.
Winning or Losing?
Is South Florida winning or losing the battle against brain drain? It's a complex question without a decisive answer. The region's young adult population is growing faster than the overall population.
But South Florida's middle career population is stagnating or falling.
Economic Monoculture
The common criticism of South Florida's economy is that it is dominated by two industries: hospitality and real estate. It is not an economic monoculture like Detroit was with automobiles or Pittsburgh had been with steel. "How does Miami," asks urbanist and University of Toronto Professor Richard Florida, "as a metropolitan area with almost six million people, with an economic output that's the size of Hong Kong, build an economy to match the kinds of people its attracting?"
Florida calls it brain circulation. Jerry Haar, the FIU business professor, calls it brain mobility. It is the influx and influence from not just new college graduates, but the increasing ability for workers to live anywhere while working someplace else, people working in the gig-economy, immigrants escaping political and economic turmoil and part-time residents.
"These tourism and hospitality jobs are the analog today of (manufacturing jobs 100 years ago)," says Florida. "They are low paying, insecure and high turn-over jobs. Imagine in Miami if we could develop a strategy to make those jobs higher paying and more innovating."