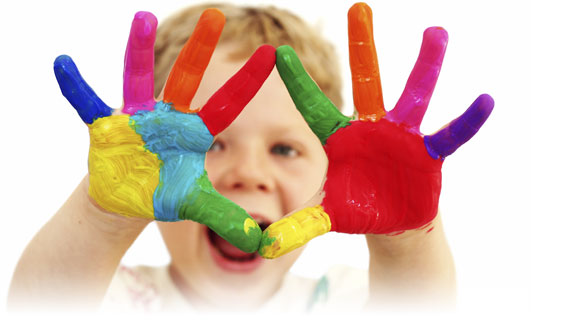 WLRN'S COMMITMENT TO EDUCATION
WLRN-TV Channel 17 provides a full schedule of PBS informational and entertainment programs, including a daytime line-up of award-winning children's content.
WLRN is an advocate for early childhood education and is recognized as the leading PBS Ready To Learn (RTL) station in South Florida.  Station staff provide teacher and parent workshops on how to make learning fun so children can start school ready to learn.
WLRN is a provider of instructional media for Miami-Dade County Public Schools, the 4th largest school district in the country.  With a multi-channel, district-wide television network, WLRN Instructional Television (ITV) provides teachers and students with educational content, resources and services that support and enhance curriculum instruction.
 
RESOURCES
Ready To Learn (RTL)
The RTL service builds on the popularity of award winning PBS children's programs and increases their educational value by training parents and teachers how to use public television as a tool for teaching children basic skills so they can be ready to learn when they enter school. Contact 305-995-4783 for more information.
WLRN Ready To Learn hosted a `science day' at Fairchild Garden for 400 young students with a screening of popular PBS children's TV series Sid the Science Kid. The event promoted inquiry, exploration and discovery, and encouraged children to think, talk, learn and work the way scientists do. Science is all around us – we all interact with and are capable of learning about scientific concepts in fun and enjoyable ways. 
www.pbskids.org/   www.pbskids.org/lab/     www.pbskids.org/island/
PBS LearningMedia
This online library with easy, instant access to thousands of classroom-ready, digital resources transforms learning by providing the innovative tools needed to succeed in the 21st century classroom! With PBS LearningMedia, educators and students across the country have access to a customizable resource designed to improve teacher effectiveness and student achievement. 
Instructional Television (ITV)
Miami-Dade County Public Schools has a closed circuit television network with twelve (12) instructional TV channels available to 360 district-wide locations. This WLRN ITV service offers a wide selection of video content to support and enrich curriculum in the areas of math, science, language arts and social studies.
PBS TeacherLine
Premier provider of high-quality, online professional development courses for K-12 educators with the goals of improving teacher effectiveness and increasing student achievement. More than 80 online, facilitated courses offered in reading/language arts, mathematics, science, technology integration, instructional strategies, instructional technology, and STEM. M-DCPS educators earn MPPs upon course completion.
American Graduate: Let's Make It Happen
WLRN was selected by the Corporation for Public Broadcasting (CPB) to be the American Graduate public media hub station for Miami-Dade County. The American Graduate is a national initiative to help local communities find solutions to address the dropout crisis in the United States. The initiative builds on the station's long-standing commitment to education by convening conversations and strengthening partnerships with Miami-Dade County Public Schools (M-DCPS), local businesses and community organizations to help students stay on the path to a high school diploma.
The WLRN American Graduate project hosted an event at Hialeah Gardens Middle School to motivate and inspire the Class of 2018 to stay in school and graduate.  Young representatives from the national service organization City Year shared stories about their uplifting collegiate experiences and encouraged the 7th grade students to continue on the path to a college education.
Martha Speaks Reading Buddies
WLRN has provided educational resources and programming to South Florida communities for more than 40 years.  In January 2013, WLRN-TV participated in a statewide learning gains study to provide information to the Florida Department of Education to show the positive impact of public television content on young viewers.     
                                                                                                                                                                                                                                                                                                                                        Martha Speaks Reading Buddies (MSRB) is a 10-week literacy enrichment program in which kindergarten students are paired with 4th grade students as reading buddies.  WLRN implemented the project at two Miami-Dade County Public Schools: Auburndale Elementary and Lillie C. Evans K-8 Center.
Value PBS: Education Map