Listen To Patrick Stewart On Reading Shakespeare For The First Time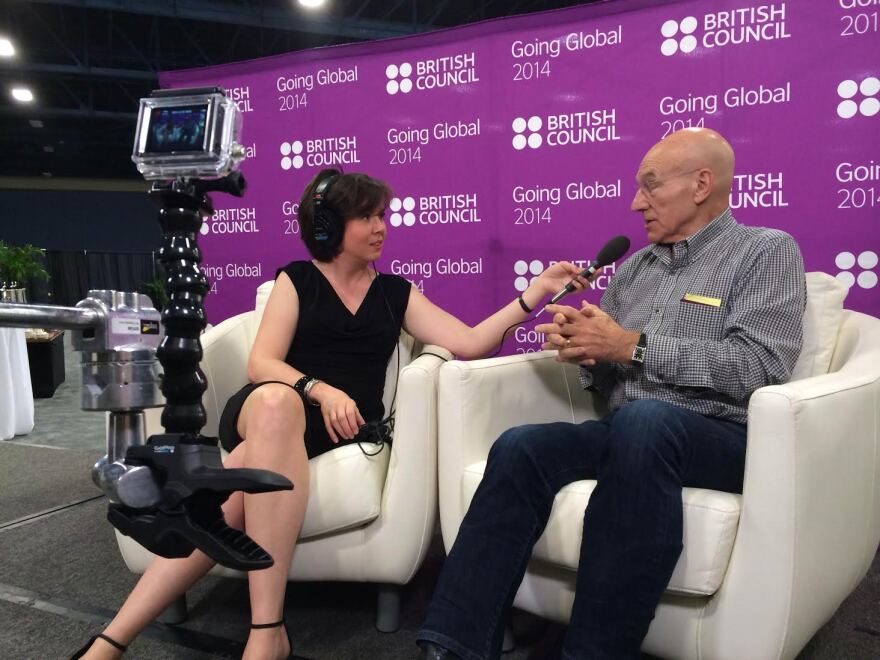 Before Sir Patrick Stewart quit high school at 15 years old, an English teacher handed him a copy of "The Merchant of Venice" by William Shakespeare and told Stewart to read the part of Shylock. That one act changed everything for the working-class teenager from Yorkshire, England. Hear him talk about reading Shakespeare for the first time.
Patrick Stewart Viral by WLRN
Stewart is the chancellor of a 20,000 student university in England, The University of Huddersfield.