Climate Change: Environmental Group Asks "What's Your Plan, Gov?"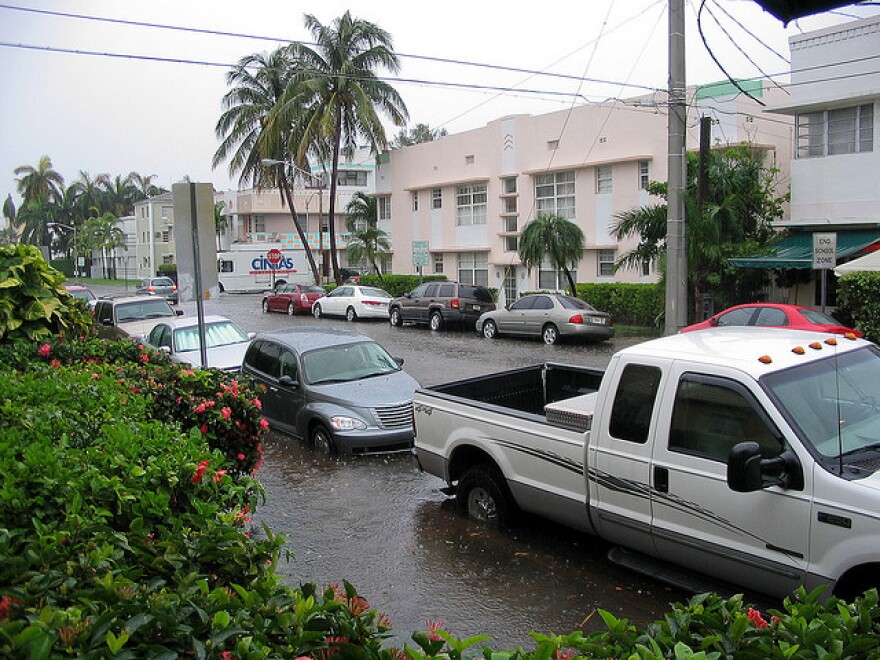 The federal government released the third National Climate Assessment in May.
The report found that global sea level rose about eight inches in the last century and is projected to rise between one and four feet this century.
It names Miami as one of the cities most vulnerable to severe damage from rising sea levels.
A study by the Florida Department of Transportation concluded that over the next 35 years, rising sea levels will increasingly flood and damage local roads in the Miami area.
The Natural Resources Defense Council (NRDC) is pushing Florida leaders to take action against climate change by limiting pollution and embracing clean energy, like solar.
The council has launched a statewide campaign called What's Your Plan, Gov? The goal is to get Gov. Rick Scott and the gubernatorial candidates on the record about their plan to deal with climate change.
Hear an interview with NRDC attorney Adrianna Quintero below.