Cuban Migrants Land On Grassy Key After 10-Day Journey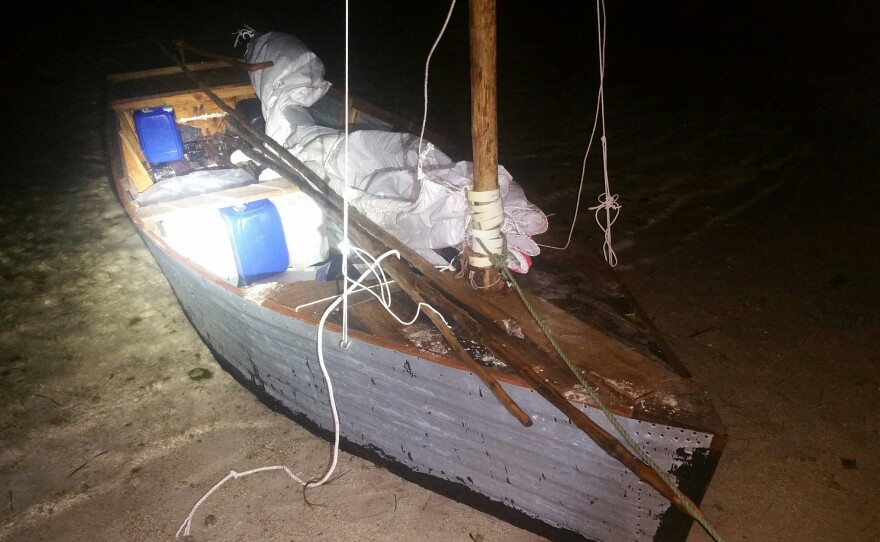 The migrants told law enforcement agents that they left Cuba in this boat on December 24th.
Migrants were released to the custody of Custom and Border Protection agents.
A group of nine Cuban migrants arrived on Grassy Key, at mile marker 57.6 of the Florida Keys, around 2:20 a.m. Tuesday after a 10-day journey from the island, according to the Monroe County Sheriff's Office.
Authorities indicated that the group was traveling in a boat that was found later behind the Rainbow Bend Resort.
All the migrants were turned over to agents from U.S. Customs and Border Protection.