New Map Helps Water Managers Battle Salt
The U.S. Geological Survey and Miami-Dade County have mapped out the extent of saltwater seepage into our groundwater. The last comprehensive look was in 1995, and the good news is it hasn't moved much since then.
South Florida is constantly battling against salt: keeping salty ocean water from getting into our groundwater.
The front in our battle, or the saltwater front keeps moving, mostly inland. As of 2011, it's moved about 460 square miles inland in Miami-Dade. That is about 9 times the size of the city of Miami.
But that number measures movement since around the time of Miami's incorporation.
Scott Prinos of USGS says, "In the last 25 or 30 years, the saltwater front has not really shifted dramatically, not like it did in the early 20th century."
Prinos worked with a team of scientists from USGS and Miami-Dade County to map out the saltwater front as it stands today.
Since 1995, saltwater intrusion has changed only by about 7 square miles inland.
Most of the movement inland in Miami-Dade happened in the early 1900s, when we drained the Everglades.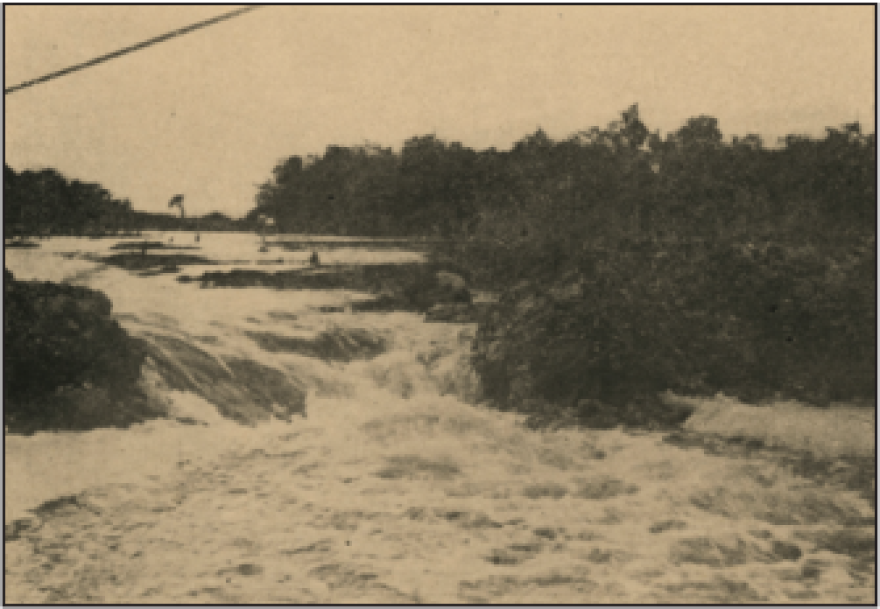 Prinos explains, "When they changed the water levels in the Everglades, by blasting through the limestone rock that made up the Miami rapids, that allowed the water levels of the Everglades to be reduced, that in turn caused saltwater intrusion."
Today, the shifts in water levels are more subtle.
Prinos says, with this updated map, agencies can now focus on identifying the causes for recent changes in the saltwater front.