Hate Groups, Free Speech, And Immigration Enforcement On The Florida Roundup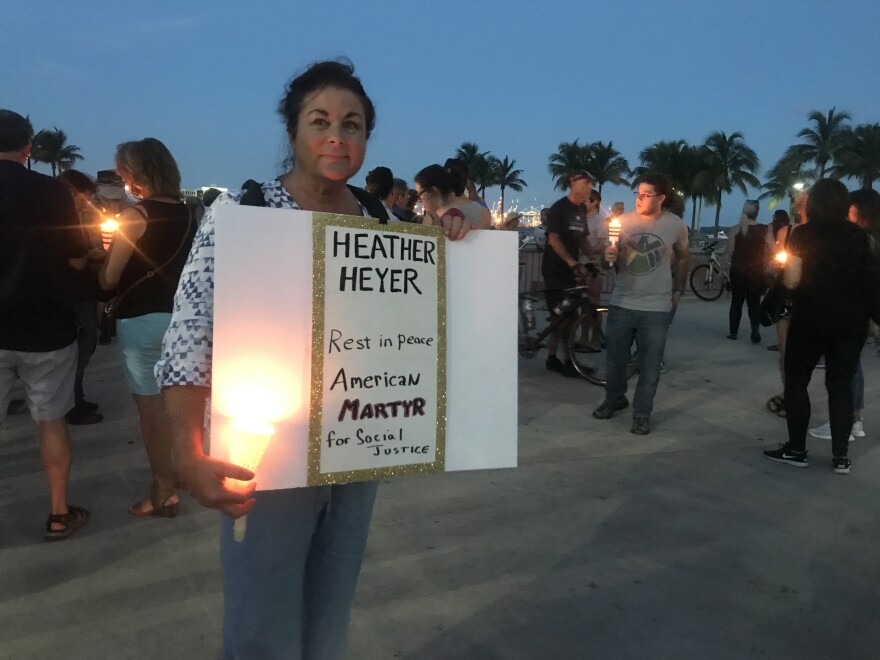 This week's guests on The Florida Roundup with host Tom Hudson:
Manny Garcia - East Region Executive Editor, USA TODAY Network
Nancy Ancrum - Editorial Page Editor, The Miami Herald
Rick Christie - Editorial Page Editor, The Palm Beach Post
This week, the University of Florida (UF) rejected a request by a white supremacist group to speak on campus next month. The speaker, Richard Spencer, was one of the organizers behind last weekend's march in Charlottesville, VA that turned deadly.
"We're very concerned about violence in Gainesville, particularly when there are so many online and social media posts about the next battlefield being in Florida," says UF spokeswoman Janine Sikes.
Spencer is threatening to sue UF for the decision. He was allowed to speak at Auburn University after a federal judge ruled the school could not stop him.
The controversy thrust into the spotlight a white supremacist website based in West Palm Beach known as Stormfront.
"I think Stormfront remains a very important fixture on the white supremacist scene. It's a part of the kind of white supremacist institutional superstructure," says Mark Potok, a writer and expert on the radical right. "At the Southern Poverty Law Center, our work was done which showed that there were actually 100 murders linked to people who were registered users of Stormfront."
Potok previously worked with the Southern Poverty Law Center, which finds more than sixty hate groups are based in Florida – making Florida second in the nation for hate groups behind California.
Also this week, U-S Attorney General Jeff Sessions came to celebrate Miami-Dade and its detention of undocumented immigrants.
Since the county ended its sanctuary city status in late January, 174 people have been detained in a Miami-Dade jail and turned over to federal immigration agents.
"To all sanctuary jurisdictions across this country I say: Miami-Dade is doing it, other cities are doing it, and so can you," Sessions said in a speech at PortMiami. "Work with us. Please help us enforce a lawful system of immigration."
Seven months ago, Mayor Carlos Gimenez reversed several years of policy and began honoring Immigration and Customs Enforcement requests to keep immigration suspects in county lockups for an extra 48 hours. Previously, the county would only do that if the feds paid for the extra time behind bars.
The county commission eventually voted to endorse the change.
President Trump threatened to pull federal funding from municipalities offering sanctuary, and the Justice Department has officially notified Miami-Dade it is not a sanctuary city. That means the county will continue receiving an annual $500-thousand police grant.
Listen to the show to hear more of the conversation.