---
During these tough times, those most at need in our community are at greater risk than ever. When you make a donation to WLRN Public Radio, you can choose as your Thank You gift one of our longtime community partners. Choose Feeding South Florida and you can help provide meals to the food insecure. Or, choose Best Friends Animal Society and you can help to save the lives of homeless shelter animals.
WHEN YOU DO GOOD TWICE, SO WILL WE.
Support your trusted source for independent news and information and do twice the good. When you do, WLRN will double its donation to the community partner of your choice. It all begins with you.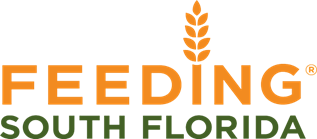 We'll double your donation.
$60 ($5/Monthly) = 25 Meals | BECOMES 50 MEALS
$120 ($10/Monthly) = 50 Meals | BECOMES 100 MEALS
$240 ($20/Monthly) = 100 Meals | BECOMES 200 MEALS
$1,200 ($100/Monthly) = 500 Meals | BECOMES 1,000 MEALS
Learn More about Feeding South Florida

We'll double your donation.
$60 ($5/Monthly) = Help Save 5 Animals | BECOMES 10 ANIMALS
$120 ($10/Monthly) = Help Save 10 Animals | BECOMES 20 ANIMALS
$240 ($20/Monthly) = Help Save 20 Animals | BECOMES 40 ANIMALS
$1,200 ($100/Monthly) = Help Save 100 Animals | BECOMES 200 ANIMALS