Recount Required Before All-Republican County Commission Seated In The Florida Keys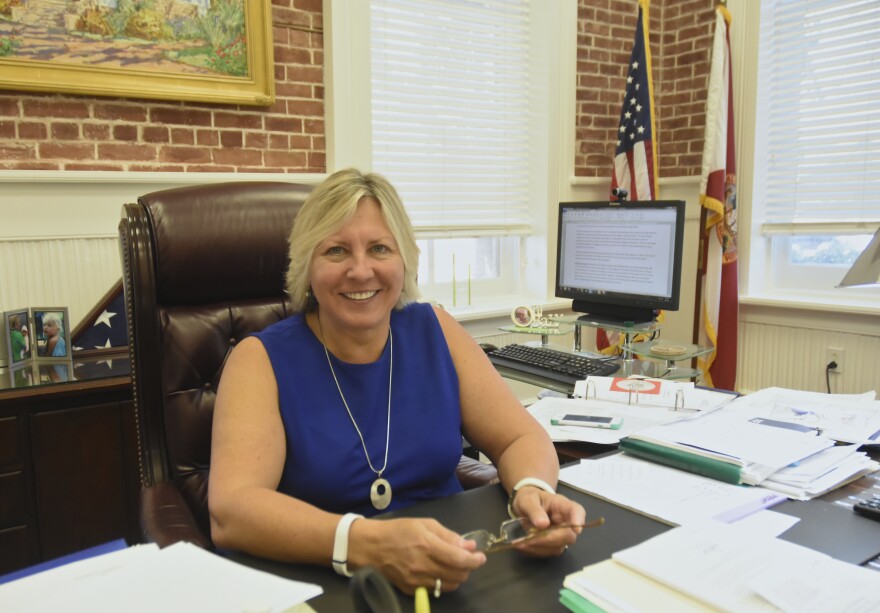 Monroe County is looking at an all-Republican County Commission after Tuesday's vote but that depends on one very close race.
When they finished counting ballots in Monroe County Tuesday night, Republican Eddie Martinez had edged out incumbent commissioner Heather Carruthers by 141 votes.
That margin was small enough to trigger a machine recount and it'll be held Thursday morning at the Supervisor of Elections office in Key West.
If the machine count comes up with a margin smaller than .25%, then they'll do a manual recount.
WLRN is committed to providing South Florida with trusted news and information. In these uncertain times, our mission is more vital than ever. Your support makes it possible. Please donate today. Thank you.
Carruthers, a Democrat, was running for a fourth four-year term representing District 3. The district covers the most densely populated parts of Key West. Commissioners are required to live in their districts but are elected countywide.
Carruthers won every precinct in Key West and the one on Stock Island.
Martinez, a property surveyor, won every precinct from Big Pine Key to North Key Largo.
Carruthers, a real estate agent, was first elected to the commission in 2008. She was a commissioner as the county dealt with 2017's Hurricane Irma, its aftermath and recovery and has served as the county mayor for the last year.
The mayoral seat is a rotating position that commissioners choose each year. The mayor runs commission meetings and represents the county at intergovernmental meetings and other public events.
It also put Carruthers in the spotlight as the county responded to the coronavirus pandemic, including the decision to shut town tourist lodging and put up a checkpoint at the county line for more than two months. Only people who lived, owned property or worked in the Keys were allowed through.
And she's been a staunch supporter of protective measures against the disease, like wearing masks in public.
Carruthers has been on the commission for more than a decade, as the county grappled with the increasing realities of rising seas and the immense costs of adaptation measures like raising roads, elevating homes and buying out property owners in flood-prone areas.
Martinez's apparent victory was part of the Republican wave that swept through Florida Tuesday, delivering the state's Electoral College votes to Donald Trump and seeing several high-profile members of Congress lose their seats — including Democrat Debbie Mucarsel-Powell, whose district includes Monroe County.