At The Key West Literary Seminar: Hemingway On A Boat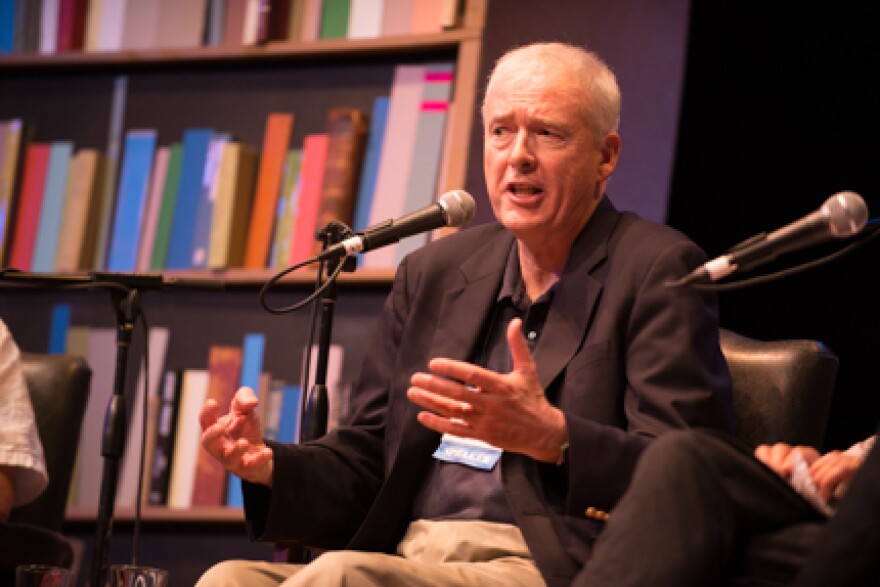 All this week, we're bringing you stories from the Key West Literary Seminar which runs through this weekend. Shayne Benowitz originally posted this piece on the KWLS blog.
Paul Hendrickson read Sunday morning from the prologue of his book Hemingway's Boat. The biography focuses on a 27-year period of the author's life from April 1934 when he bought Pilar from a Brooklyn shipyard until the end in July 1961 when he took his own life in Ketchum, Idaho.
A Washington Post journalist and professor at the University of Pennsylvania, Hendrickson explained the approach to his book as "averted vision," a sailor's term whereby looking at a subject off to the side—and not head on—enables one to see the subject more clearly. Pilar was significant, Hendrickson notes, because she endured three marriages, and was perhaps the thing Hemingway loved most as he spent his days in Key West, Bimini, and Cuba sport-fishing on the Gulf Stream in search of marlin, sailfish, and tuna.
"I wondered if I could find out everything that happened on that boat," Hendrickson said. "To have one real ride on her and feel her under me." He explained that he hopes to link the words "boat" and "Hemingway" in the same way "bat" and "Joe DiMaggio" are linked.
As an "amateur Hemingway student," Hendrickson met Hemingway's younger brother Les in Bimini by chance, and also interviewed his three sons for a series in the Washington Post called "Papa's Boys."
In his reading last weekend, he selected a passage from the end of Hemingway's life that encapsulates what may be the last words he ever wrote in a letter dated June 15, 1961—17 days before his suicide. Hemingway was in a hospital bed at St. Mary's psychiatric ward in Rochester, Minnesota, and in a "moment of lucidity," he wrote a letter to a nine-year-old boy who was ill in Denver with a congenital heart disease.
In his letter's postscript, Hemingway writes: "Feeling fine and very cheerful about things in general and hope to see you all very soon. Papa."
"His life, like his boat, beat across so many cross-currents," Hendrickson said. "Amidst so much ruin, still the beauty."
The Key West Literary Seminar runs through Sunday. You can find a schedule of events at the KWLS website.