In South Florida, where the Everglades meet the bays, environmental challenges abound. Sea level rise threatens homes and real estate. Invasive species imperil native plants and animals. Pesticides reduce the risk of mosquito-borne diseases, but at what cost? WLRN's award-winning environment reporting strives to capture the color and complexity of human interaction with one of the most biodiverse areas of the planet.
Commissioners Postpone Vote On Controversial Dolphin Expressway Extension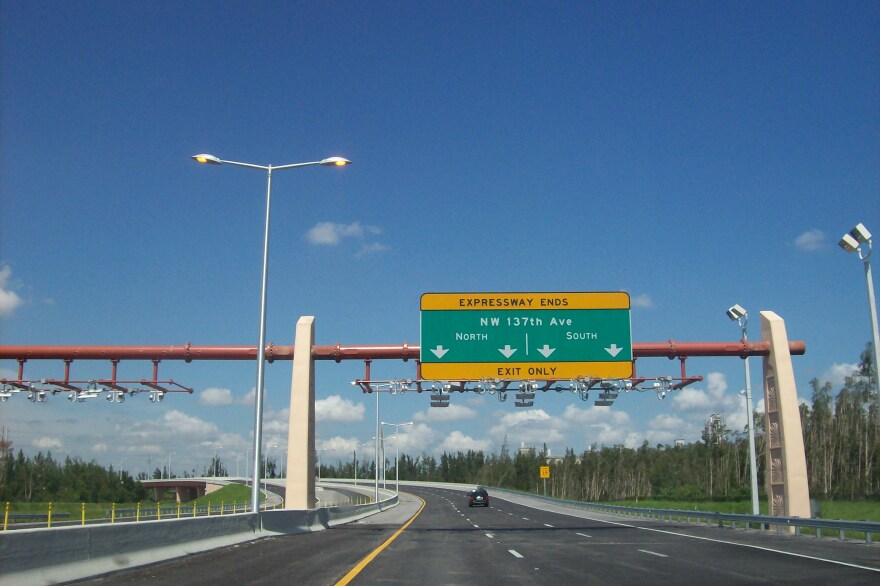 A controversial proposal to extend State Road 836 — aka the Dolphin Expressway — has been delayed on its route to the Miami-Dade County Commission.
The county's Government Operations Committee, which consists of five county commissioners, announced Tuesday it's deferring until next month a vote on the plan that would extend the western end of 836 south by about 15 miles into Kendall. The plan aims to give commuters another highway option west of Florida's Turnpike. But critics say the expansion would encourage more development in agricultural areas and the Everglades.
Ory Dawes is on the board of directors for the Country Walk Homeowners Association. She told the committee she and other residents support the extension.
"I'm sure you will hear from people and organizations who do not live in Southwest Dade and West Kendall. They will tell you how terrible this is for our precious Everglades," Dawes said. "It is simply traffic relief for all the residents that have to drive from Southwest Dade and West Kendall."
The plan for the extension would require county commissioners to approve building the expressway about a mile west of the Urban Development Boundary, according to the Miami Herald. Valerie Robbin of Sierra Club Miami says moving the boundary would lead to more westward sprawl.
"The light and the traffic and the noise is not the best thing to have right there up against the [Everglades National] park," she said.
Commissioner Dennis Moss said the Government Operations Committee will take up the proposed extension in June. If the committee approves the proposal, it will go to the full County Commission.
This story has been corrected to clarify that the Urban Development Boundary will not be moved to accommodate the proposed expressway extension.