'Trade Secrets' No More: Judge Tells Uber To Make Airport Business Reports Public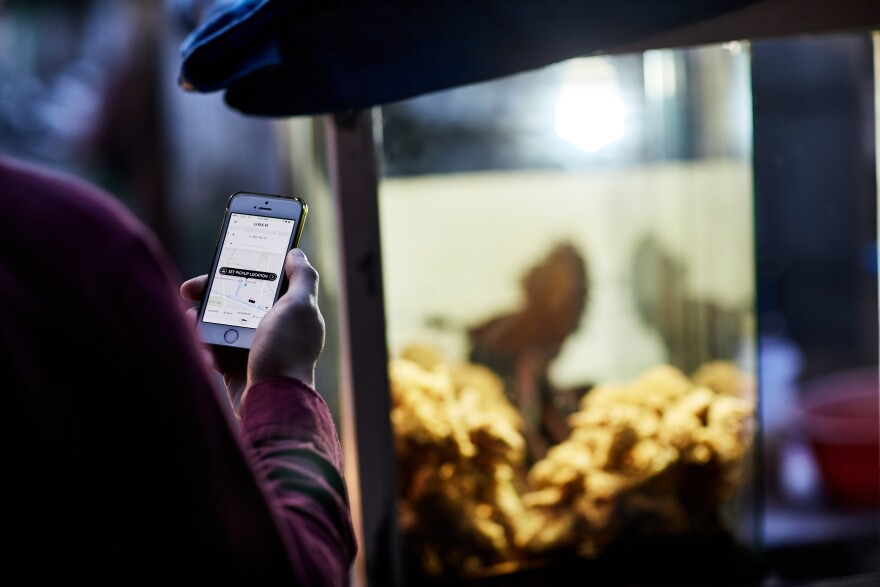 The ride-sharing company, Uber, has found itself at the center of controversy again.
The Florida Fourth District Court of Appeal ordered the company on Wednesday to divulge records it had tried to shield from the public about its relationship with the Fort Lauderdale-Hollywood International Airport, the Sun Sentinel first reported.
Broward County allowed Uber to start operating at the airport two years ago. In return, Uber pays Broward County each month. Uber also has monthly business reports it sends to the county about how much business it does at FLL airport.
The taxi company, Yellow Cab, made a public records request to see these monthly business reports for FLL. The county and Uber chose not to release them at the time, citing the information was a "trade secret" of Uber's.
In the new decision, the court ruled that the amount of money Uber pays to use FLL, and how many rides the company picks up and drops off there, are not trade secrets and must be released.
Mark Stempler is the attorney representing Yellow Cab. He said his client, Yellow Cab, is happy about the ruling, but he also considers it a victory for anyone who fights for Florida's public records law.
"What the court essentially did in the end was say, 'You know what? The public does have that access to these records,' " Stempler said.
Uber's Florida spokesman, Javi Correoso, said Uber is disappointed with the ruling. However, the company still wants app users to know that certain private information is allowed to be kept secret from the record requests.
"Individual information of riders and drivers is protected," he said. "Information related to trip-by-trip data is protected."
Uber may still appeal the court's decision. Correoso said. The company is still deciding its next step.