The latest updates on the COVID-19 outbreak in South Florida. This page ended its updates as of August 2020. Head here for additional stories on COVID-19 and the pandemic.
Listeners Weigh In As South Florida Votes During COVID-19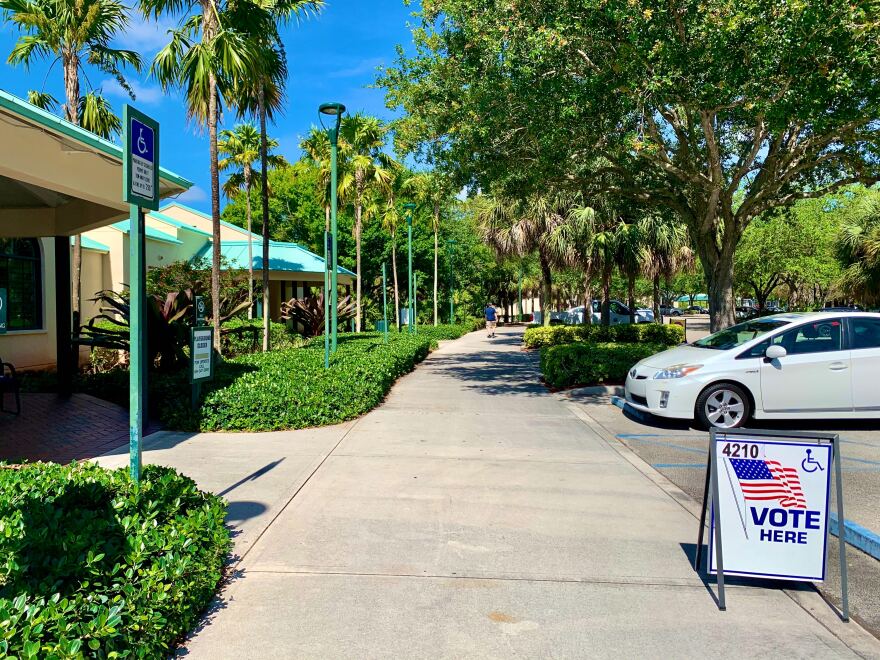 Florida is holding its primary Tuesday as the state battles COVID-19, but only some South Florida voters are choosing to head to the polls.
"We're definitely voting. They voted during the Civil War. We're gonna vote," Gov. Ron DeSantis said in a press conference last week.
WLRN has been hearing from listeners on social media from Palm Beach, Broward, Miami-Dade and Monroe counties who are choosing to take precautions during voting or not vote at all.
If you want to share your voting experience with us or tell us how COVID-19 is impacting it email us at: talktous@wlrnnews.org
Read more: Is It Safe To Vote For Primaries In Florida? Yes, Says State
Here are some of the responses:
"I regret not participating in early voting. I really do want to participate, however, with everything that's going on with COVID-19, I can't. I live with family who are over the age of 65 and one is also immunocompromised as being a heart transplant recipient. Therefore, I really cannot risk being a carrier or catching anything and bringing it into the household. It's a really tough decision for me, but our health is of utmost importance." —Karene McCalla, Miami
"I'm not registered with any political party, but I would have voted early regardless. If I hadn't been able to vote early, I would have risked it and gone in person." - Isaiah McCoy in Kendall
"I made it in to vote this morning before work. There was really nobody else there at that moment. There was hand sanitizer. I kept a safe distance between myself and the workers. It was a good experience overall and very, very quick. I think I was there for a total of five minutes." — Julia Ortega, Monroe County
"I went to my local polling station to vote today. Got there at 7:30 a.m.. The poll workers didn't know which polling locations were open or closed because of coronavirus, but then I had to leave because I start my job at 8:30. I'm just hoping to be able to get back to the polling location by four or seven so that I can get my vote in. It's pretty frustrating because it's just a shame that we weren't able to delay our primaries like Ohio did. There are certainly a lot of people, especially in a state with as many retired people as Florida, who won't be able to make it to polling locations." — William Donahue, Delray Beach
"I became a citizen of the United States just over a year ago. I was very excited to be able to vote in the primary on March 17th. This would be my first time voting in the United States. Unfortunately, I've made the difficult decision to not vote in an abundance of caution for myself and my family. I do have two young daughters at home and a history of asthma, though I believe voting is incredibly important. I'm just not willing to risk our health on March 17 and will remain home with my family practicing safe social distancing." — Amanda, Miami
"I did mail in my vote. I do that every year as well. And I checked the website to make sure it got received. My husband, Dr. John Norris, filled out his mail in the vote envelope and is dropping it off today at his polling station. This helps with the social distancing program." — Kathryn Norris, Key West
We will continue updating this post with more responses through the day.