Republican Ag Commissioner Candidate Explains Lawsuit Against Broward County Supervisor Of Elections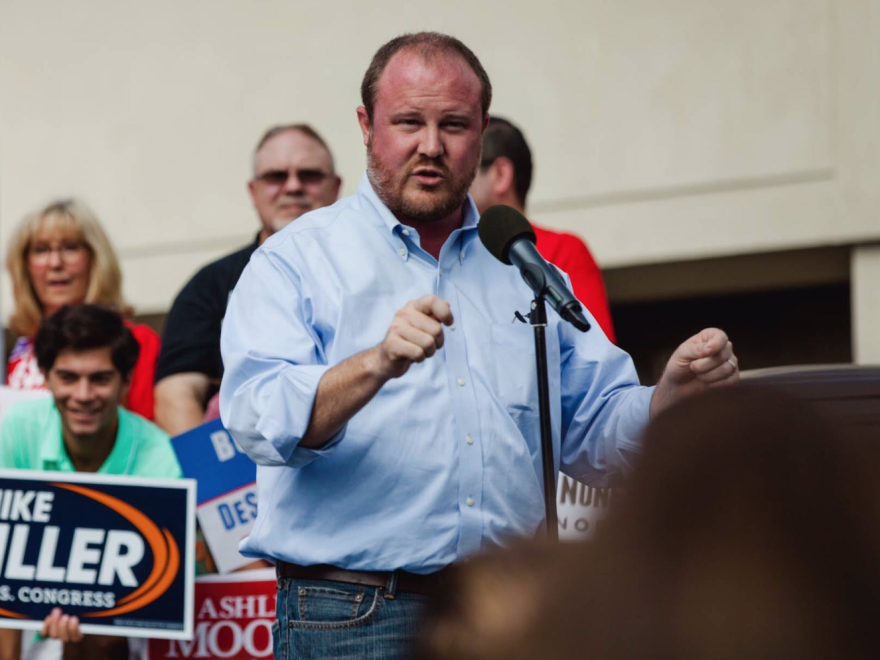 The race for Florida Agricultural Commissioner is currently undergoing a manual recount.
Last Tuesday, Republican state Rep. Matt Caldwell was deemed the winner and claimed victory at an election watch party in North Fort Myers. But the vote differential between Caldwell and Democrat Nicole "Nikki" Fried was so small, at just 0.16 percent, that the race went to an automatic recount.
The Miami Herald reported that at least 113,600 votes will be counted by hand for the race. Caldwell has filed a lawsuit against the Broward County Supervisor of Elections, Brenda Snipes. He joined Sundial to talk about the lawsuit and what he hopes it will accomplish.
WLRN: What is the lawsuit specifically?
CALDWELL: The first step is just to get basic answers. Any supervisor in the state is able to tell you what kind of votes they had cast -- whether it is vote by-mail, early votes or Election Day votes -- and when those were tagged into the system in order to prove ... that they were cast before 7:00 on Tuesday night. And the Broward supervisor has been unable to answer that question. On Wednesday we asked, Thursday we asked, and Friday we asked ... so we ultimately filed a lawsuit just to produce all the records to see what that situation is.
How do you verify whether or not those were received on time or simply backlogged by the supervisor?
It depends on the kind of vote. Early voting ends on Sunday, so that's the easiest one to see. There's a situation here because two days later or 48 hours later [Snipes is] still not able to produce the results of the early vote. That raises some really interesting questions.
Your lawsuit references absentee ballots specifically.
Absentee ballots are another question. They are supposed to timestamp those to be able to demonstrate that they received them before 7:00. That's going to require you oftentimes to keep the envelope and the ballot so that you can prove it. It's really a pretty basic question.
Brenda Snipes has been in the spotlight numerous times for other issues and other elections. And in the lawsuit you bring some of that up. Why bring up the past? What do you feel you're trying to show?
Our case to the court is that there are some very serious concerns. When somebody can't answer basic questions that are fundamental responsibilities of the supervisor's office, it raises red flags. When you look at history ... of either failing to follow the law or breaking the law outright, which is what seems to have been found in several cases, then you have a scenario where you've got 80,000 votes roughly that are unaccounted for in terms of their origin, in terms of their time cast and an inability to even give an explanation why... We're still tabulating votes days after the election is closed then you put those together and it very much puts us in a place of concern, what is actually going on and whether or not these are valid votes.