Watch PBS » | About WLRN TV » | TV Schedules » | Producing for WLRN »About WLRN Public TelevisionWLRN-TV Channel 17 is a PBS (Public Broadcasting Service) member station licensed to the School Board of Miami-Dade County, Florida. During an average month, Channel 17 reaches over 600,000 TV households in the Miami - Ft. Lauderdale area with a viewing audience in four South Florida counties, from Palm Beach to Key West. WLRN is South Florida's leading PBS Ready to Learn station airing thirteen hours of award-winning children's programming daily. WLRN-TV also presents the best of the PBS nationally recognized series to compliment locally produced content. Our prime time schedule features an eclectic array of arts, performance, science, and WLRN original documentary specials to address the diverse interests of the South Florida community.Printable Monthly Schedules »WLRN Original DocumentariesProducing award winning original programs remains a high priority for WLRN. Take a closer look at some of the incredible stories that we have had the pleasure of producing for our South Florida viewers.Learn More »
Rising Tide: A Story of Miami Artists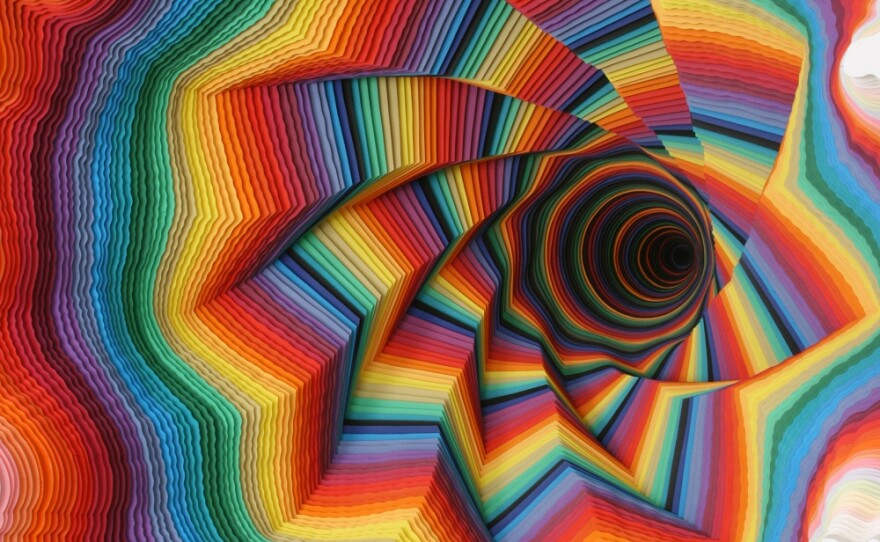 Premiering November 14 at 8:00pm on WLRN channel 17
Rising Tide: A Story of Miami Artists is a documentary about seven young exceptionally talented visual artists who live and work in Miami, a city that is in the middle of a cultural explosion. The program takes viewers inside the working worlds of these uniquely creative people, at the same time giving insight into the history and trajectory of Miami's own recent creative development.
The documentary was filmed during the lead up to Art Basel Miami Beach in 2011. During the first week in December, Miami Beach hosts Art Basel, one of the largest and most prestigious contemporary art fairs in the world. Over 50,000 people come to Miami for this event which has kick-started rapid growth in the city's art scene. Satellite art fairs and events now take place concurrently, turning Miami into a playground for the international art world. Amidst this glitz and glamour, an ever growing collection of local artists struggle to be seen and make a living from their art. Rising Tide: A Story of Miami Artists follows some of these artists and explores the environment in which this all takes place.
This film features seven visual artists including: Jen Stark, the artist who burst onto the art scene with her meticulously crafted paper sculptures; Venessa Monokian, a photographer and microsculptor whose carefully constructed video works are enigmatic and mesmerizing while her small scale sculptures are playful and inviting; Justin Long and 'Meatball Lorie' , an art duo called "Funner Projects" who have built a 14 foot mechanized crossbow that launches a 2 x 4 at over 140 miles an hour which was set up at the De La Cruz Collection as a resulting performance piece; Brookhart Jonquil, a conceptual sculptor who uses mirrors to build illusory shapes; and the TM Sisters, mixed media performance artists who combine nostalgic kitsch with vibrant colors and aggressive collage techniques. Gallery owner Brook Dorsch is also featured in the documentary.
Rising Tide: A Story of Miami Artists was produced, directed and edited by Andrew Hevia. It is a production of WLRN, and was made possible in part by the John S. and James L. Knight Foundation.